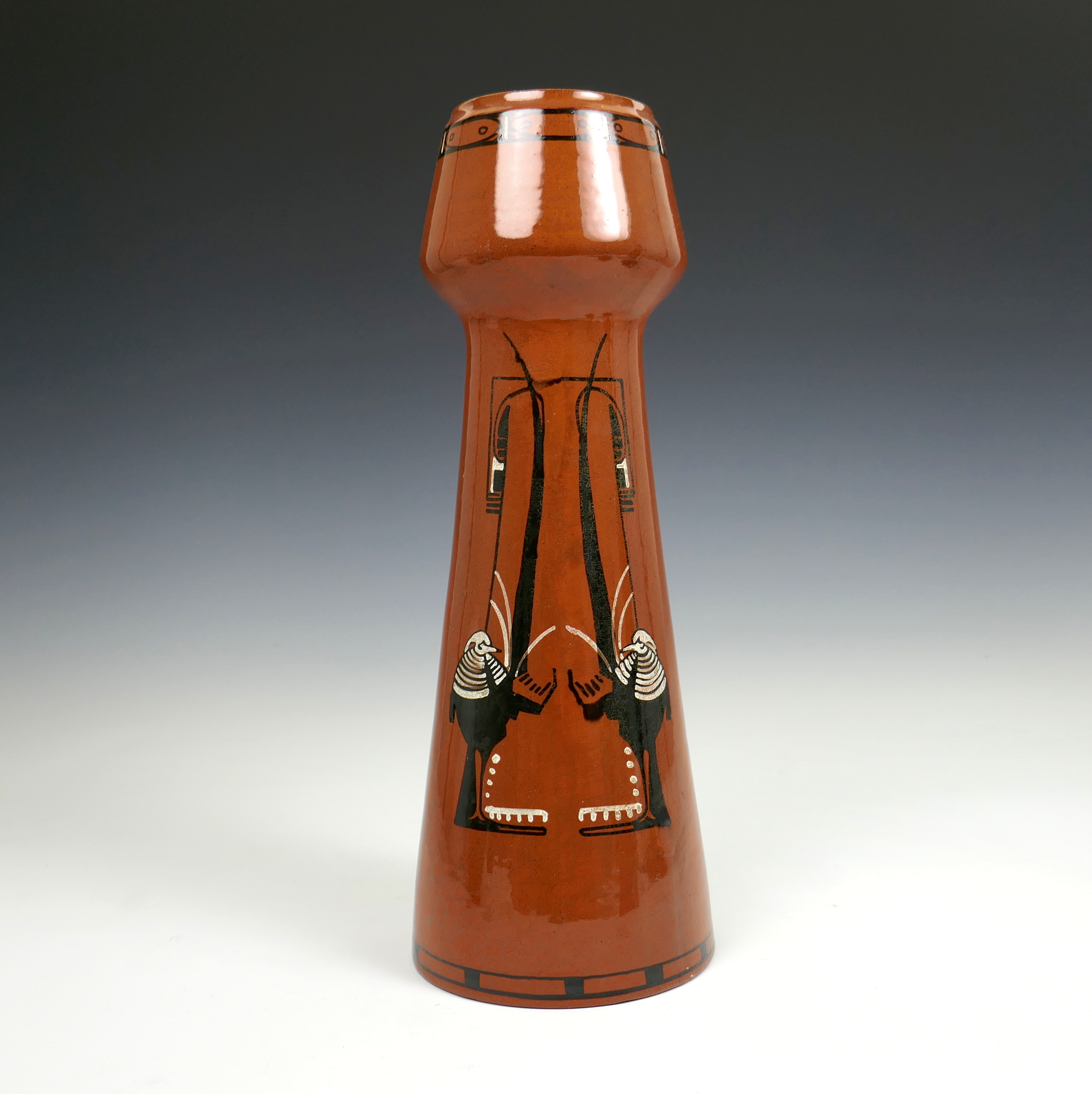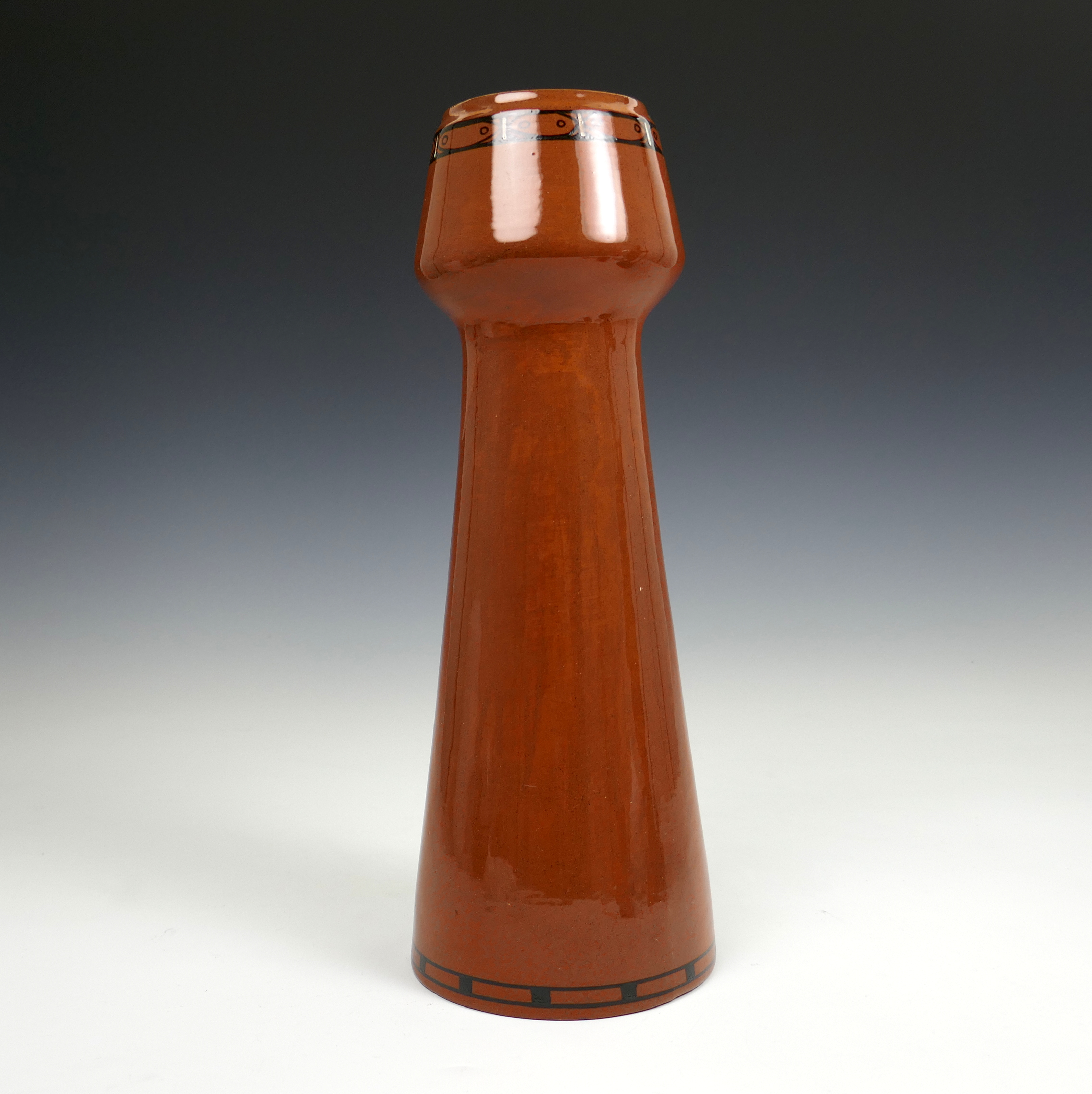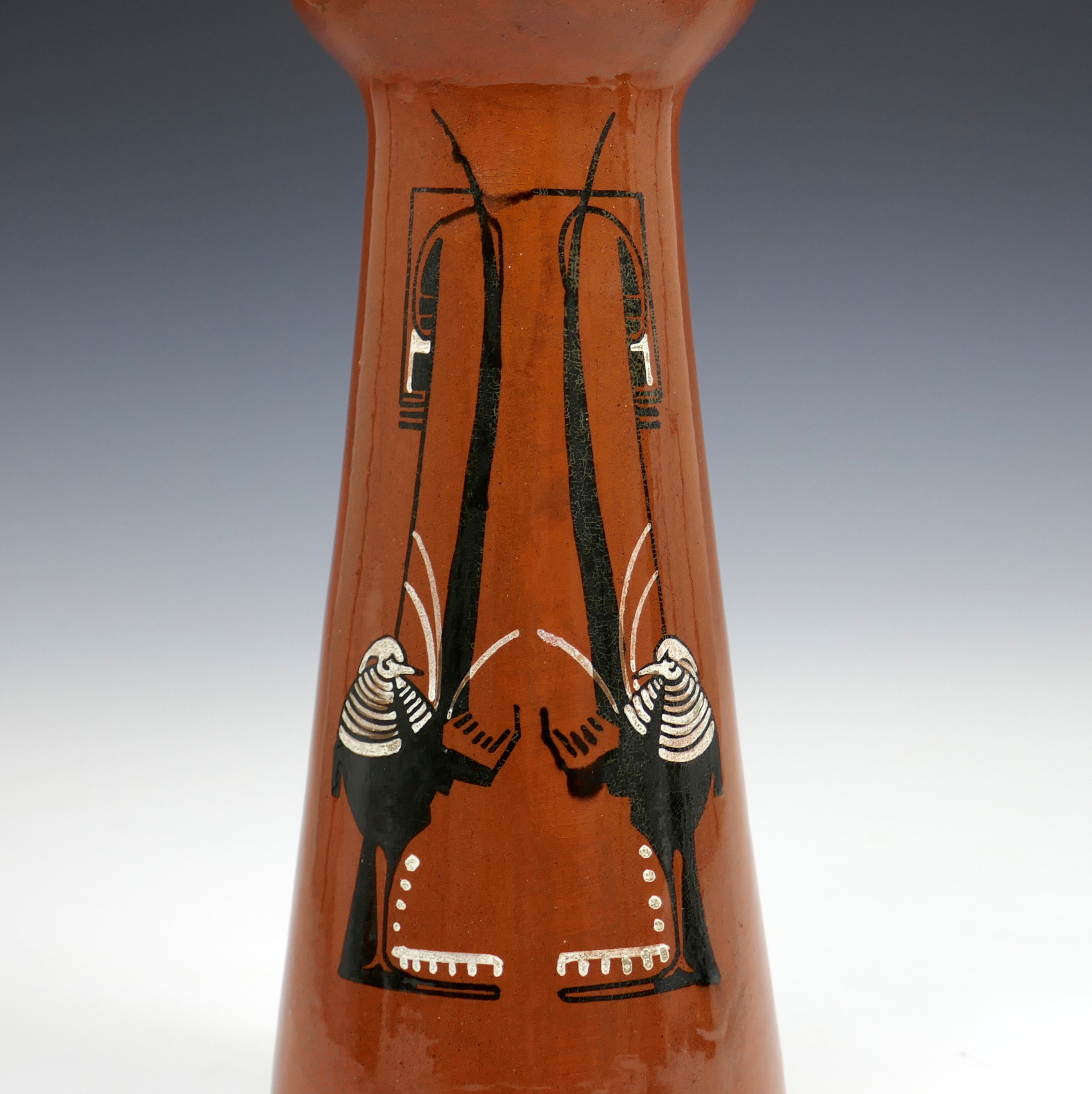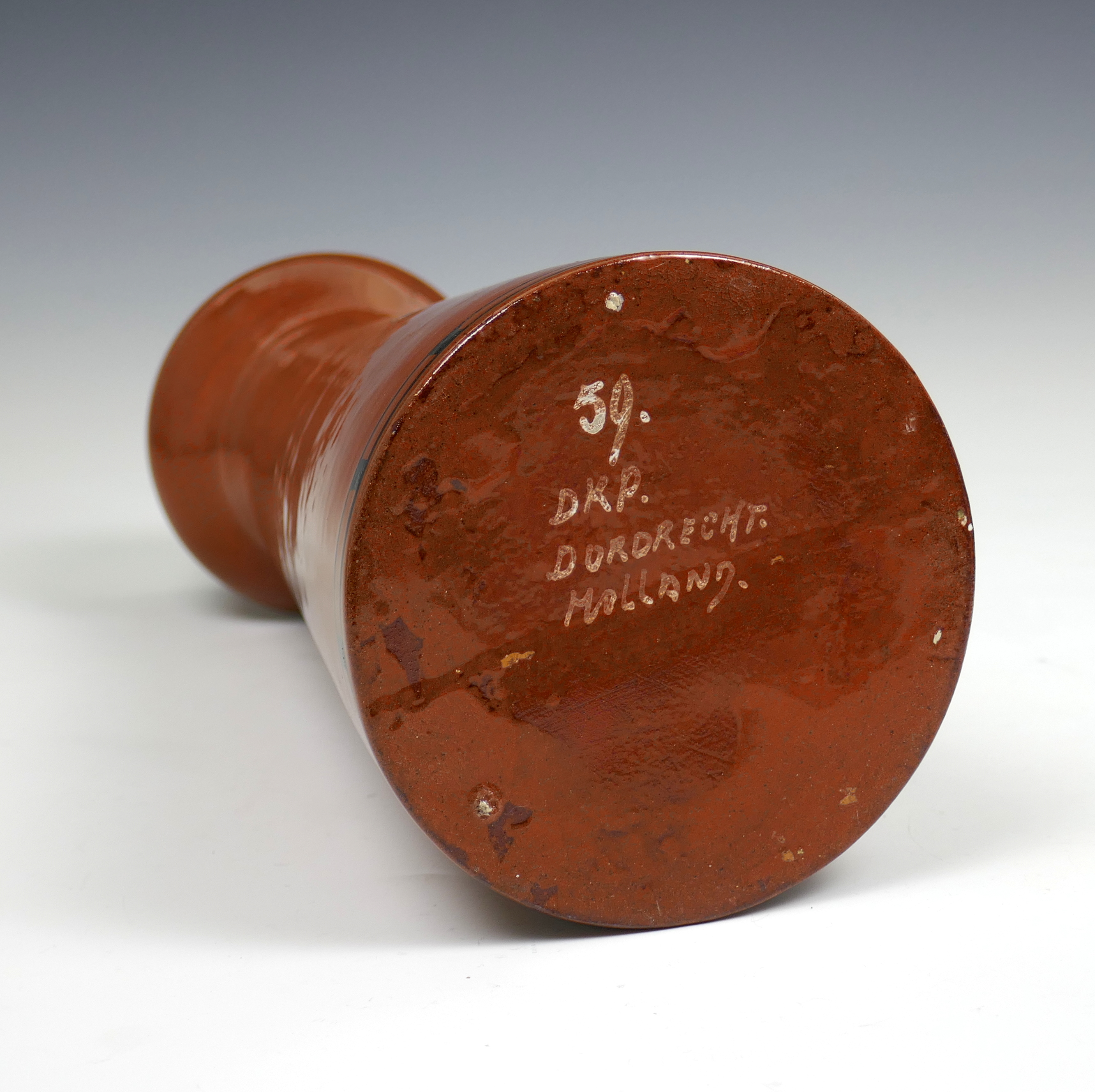 DKP


Design: Jan van der Vet

A pottery vase with decoration of two pheasants
Dordrecht, Netherlands
1903 - 1908
Signed (see picture)
Size 29 cm. (11,4 inch)
Thin hairline crack to the top. (hardly noticeable). No chips and no repairs
Order no: 3342

Price on request


More information:
Email: info@marcolagerweij.nl
SMS, Whatsapp or Phone: +31(0)646380872

Free worldwide shipping!