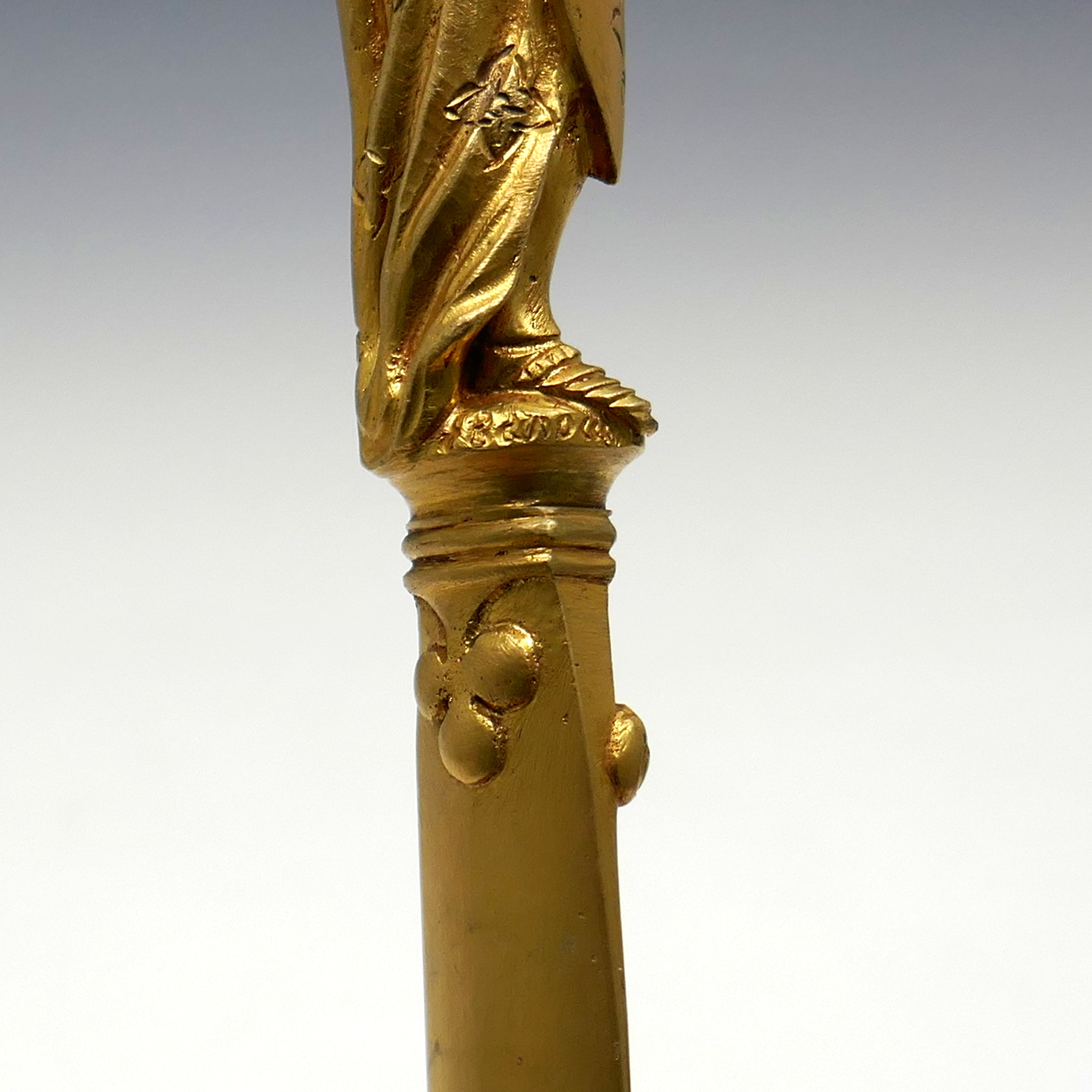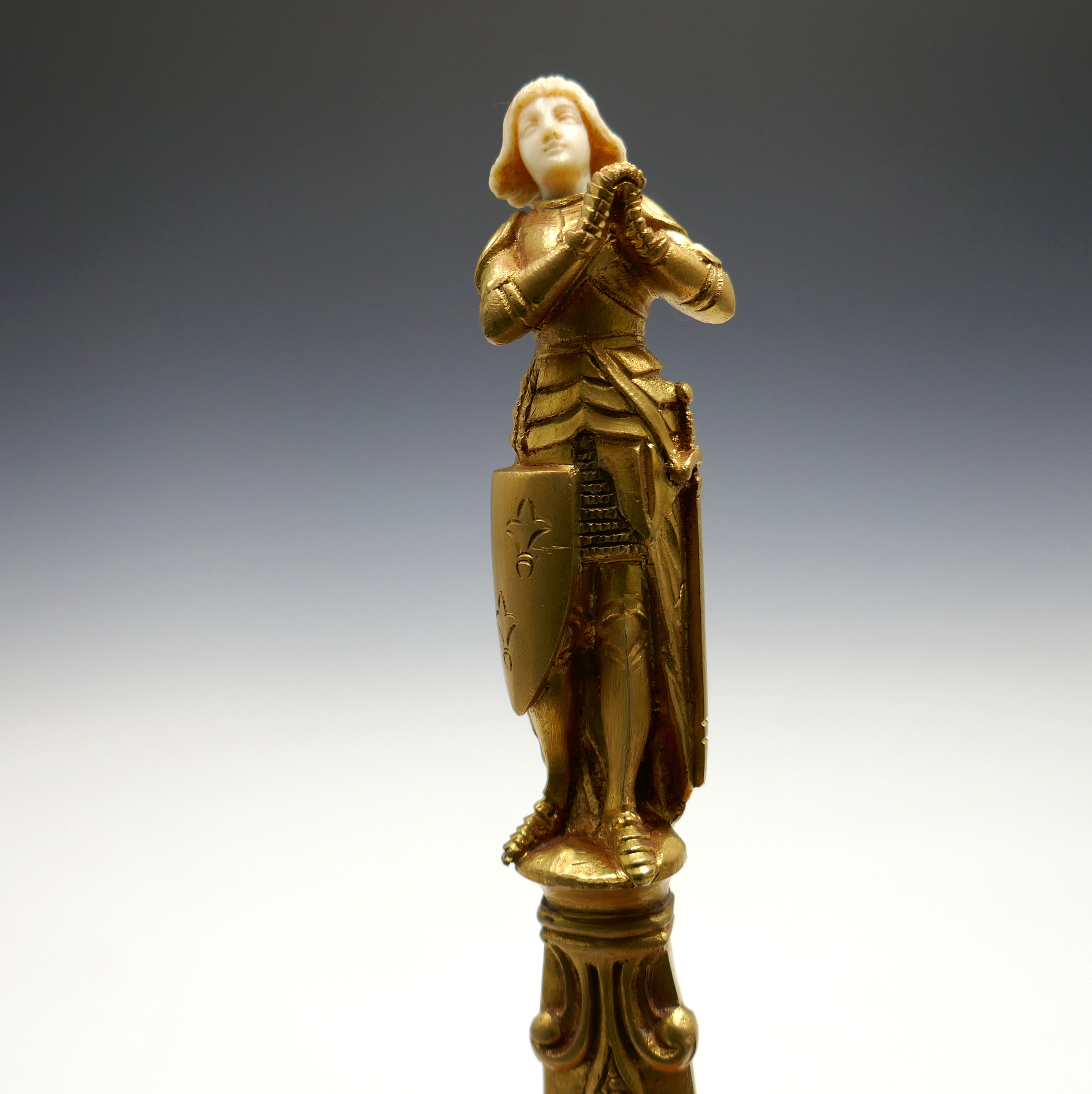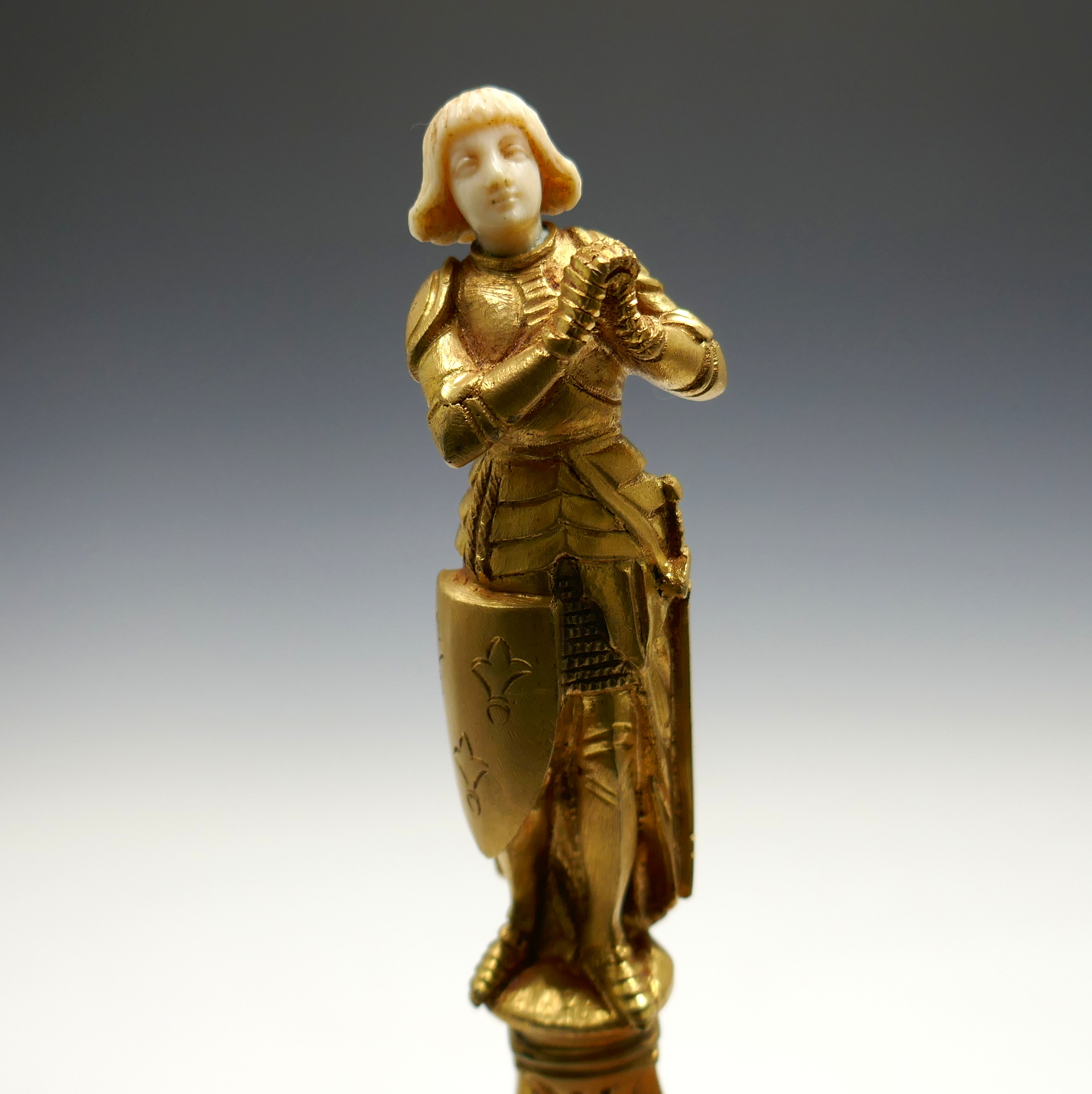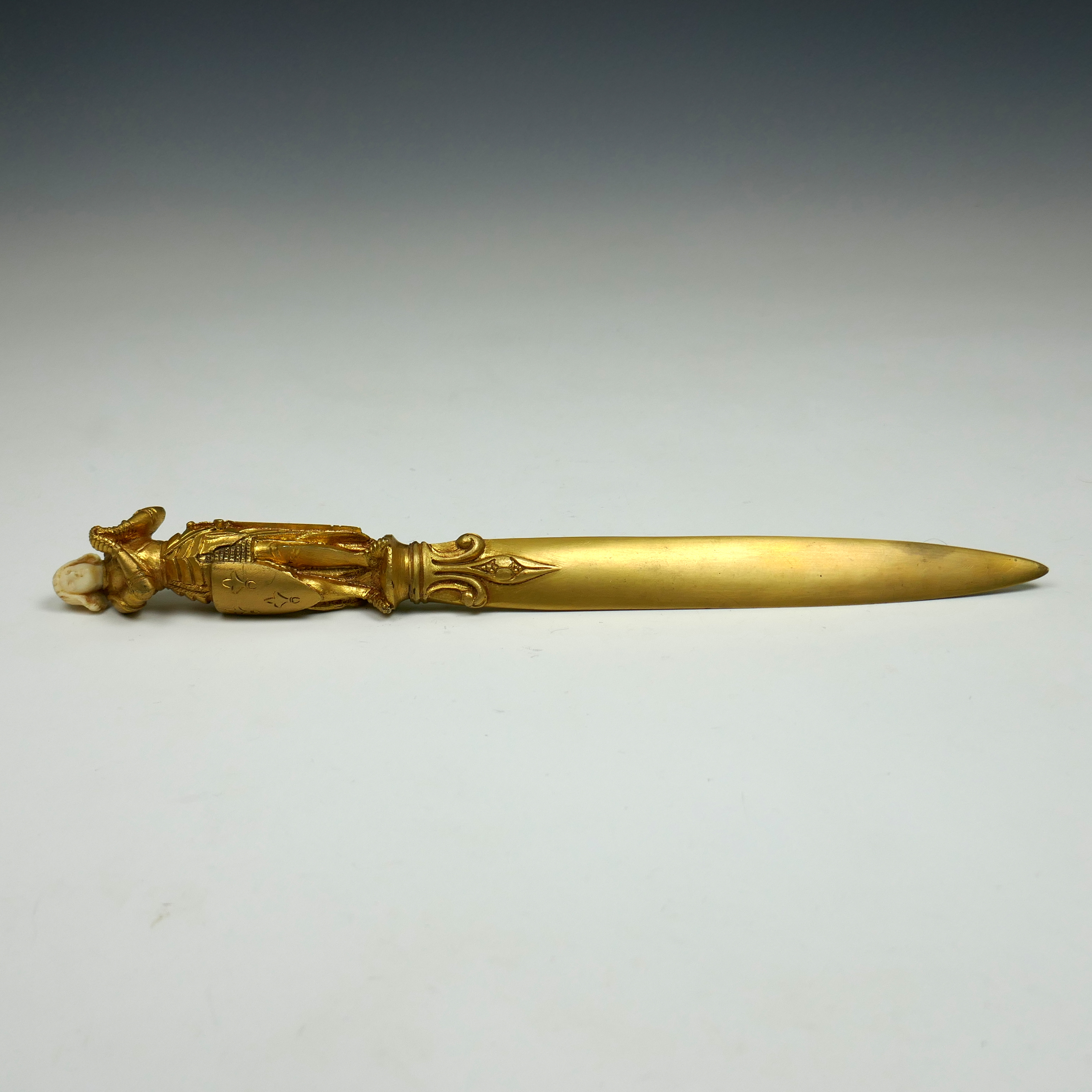 Eugène Bernoud


'Joan of Arc'

A bronze letter opener or page turner
France
Ca. 1910
Signed 'Bernoud' (see picture)
Size 27,5 cm. (10,8 inch)
Very good used condition. No damage to the ivory or bronze. Small traces of use.
Order no: 3008

Price on request

We guarantee that this item with ivory is antique, crafted before 1947 and therefore legally negotiable under CITES regulations. Appraisal for Sites Regulation is available. We don't ship this item to the USA and Canada.

More information:
Email: info@marcolagerweij.nl
SMS, Whatsapp or Phone: +31(0)646380872

Free worldwide shipping!