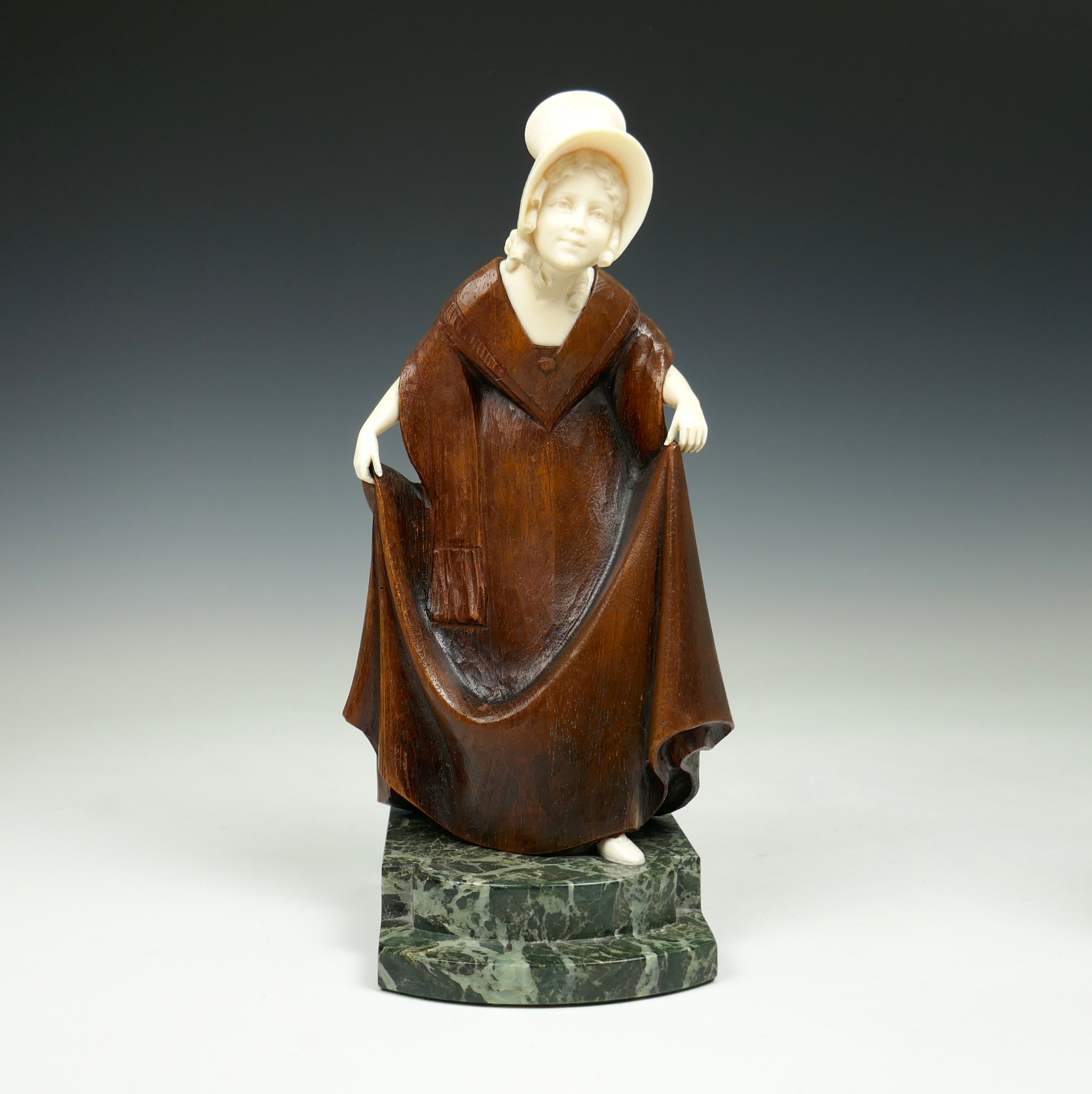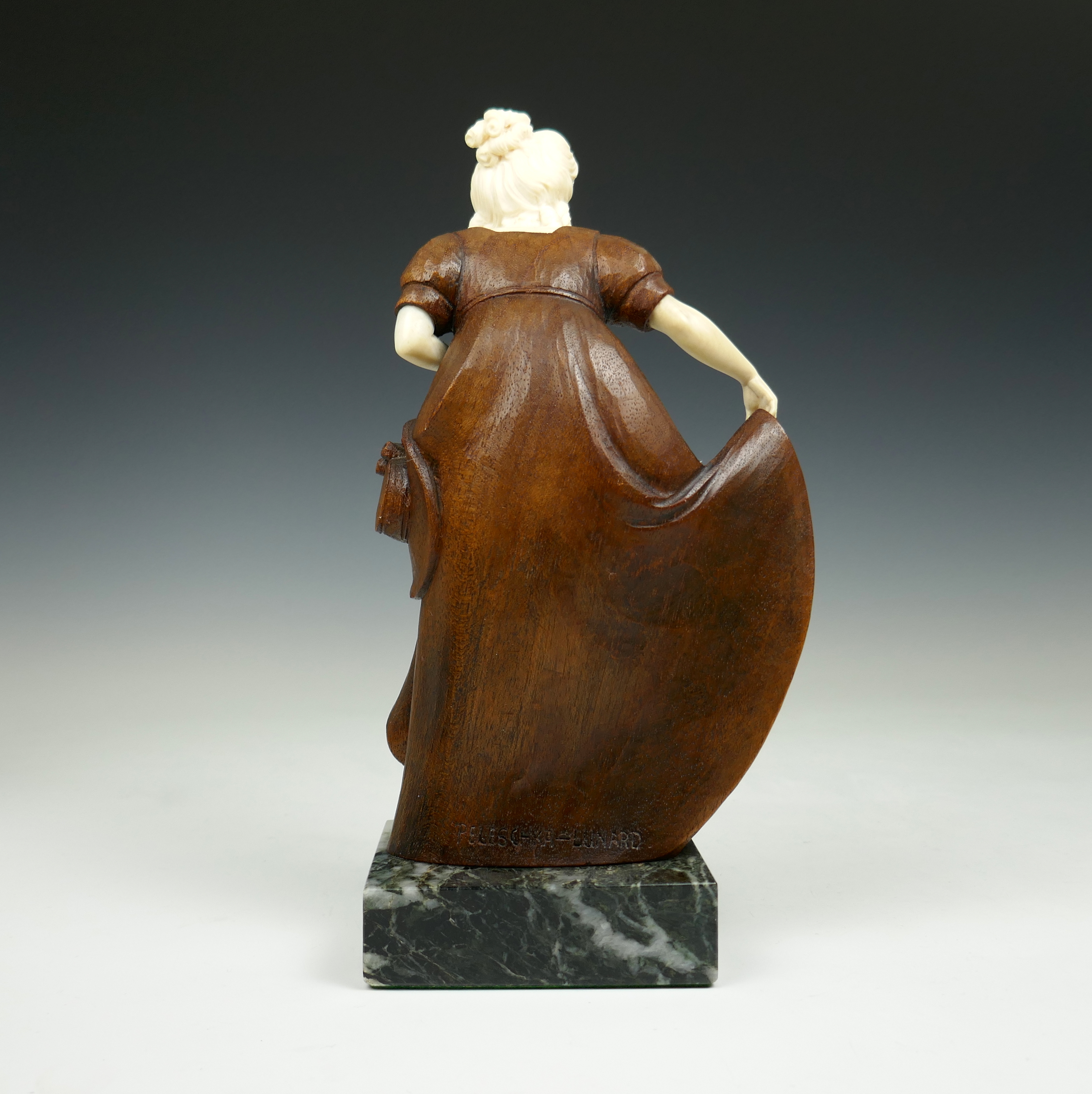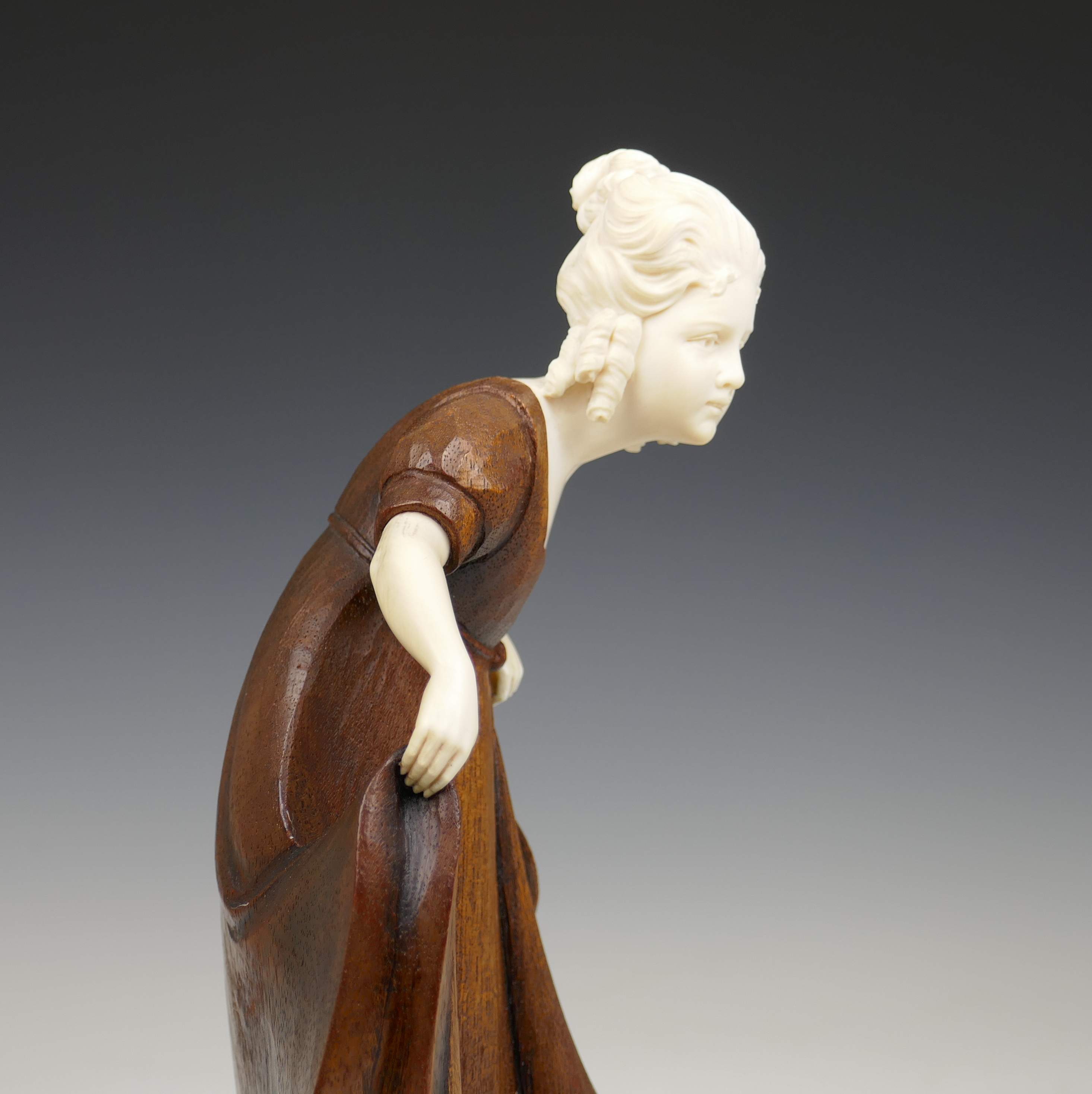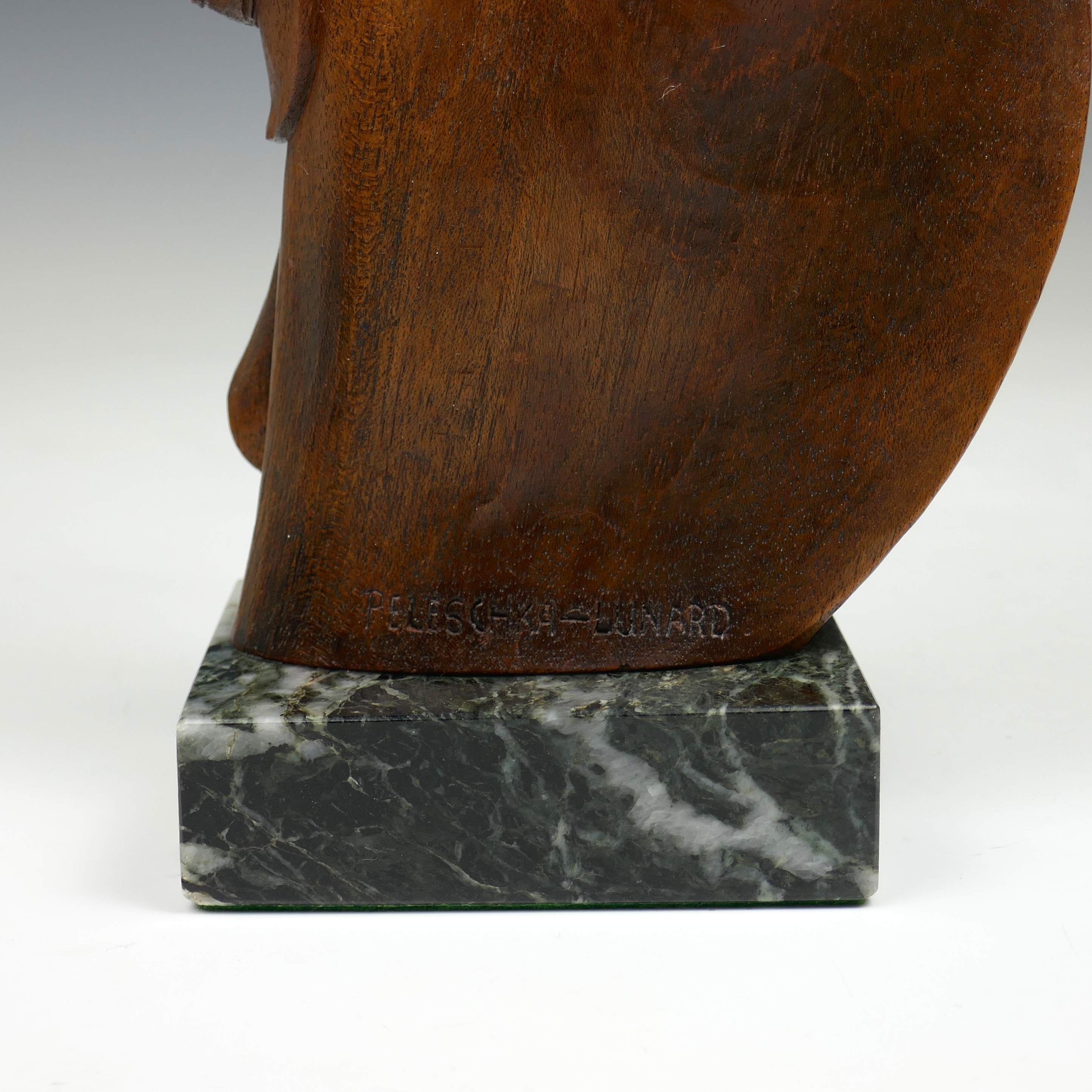 Franz Peleschka-Lunard

'Curtsy' and 'Formal Greetings'

Two figures made of wood and ivory on a marble base
Austria
Ca. 1915
Signed 'Peleschka-Lunard' (see picture)
Size 23 cm. (9 inch)
Very good condition. A thin line in the head of Curtsy, but is normal with ivory.
No damage to the wood, marble and ivory.
Order no: 2569

Price on request

We guarantee that this item with ivory is antique, crafted before 1947 and therefore legally negotiable under CITES regulations. Appraisal for Sites Regulation is available. We don't ship this item to the USA and Canada.

More information:
Email: info@marcolagerweij.nl
SMS, Whatsapp or Phone: +31(0)646380872

Free worldwide shipping!